I wanted to put some links to other sites that have links to the home inspection community in order to help my sites ranking in google. So.. here's a list.
City of Tucson Home Inspectorshttp://acuspect.com/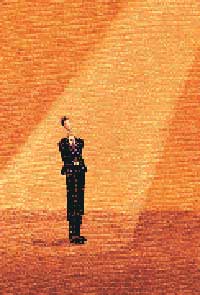 Recently I had the opportunity to speak in front of the Arizona ASHI members at their 2 day conference in Mesa. Kinda my first big speaking gig in front of a large audience. Wish I could say it went better. And I say this, not because the material presented was bad, it was the delivery or lack thereof. If I could do one thing over it'd be the opening 5 minutes, as this is where I mentally struggled to get my pace and thoughts on track.
It was just after asking the first simple question to the audience that I'd gotten thrown off and gored by the white noise. You know, the noise in your own head when your are greeted with silence from the crowd after asking for feedback. Your not sure how to react, and that was where I fell. I reacted by talking louder "at" them, which made me feel better, but further distanced me from the audience. But I do have to say this, I risked it and I learned from it. Stepping out and doing what others won't or can't is how you grow personally and professionally. Not to mention monetarily.
There were some who thanked me for the presentation and others who chimed in and said it was what they needed to hear. But I knew it from the moment the white noise hit, that personally, I had bombed. I missed the connection, or maybe it was that trust hadn't been established, or…. So many thoughts of what went wrong, and I had them all in the split second that I recognized the white noise of an unresponsive audience.
What makes this post so annoying for me is that the same thing happened during a Webinar I hosted the other night on Phase Inspections. Six home inspectors on the line and none would volunteer feedback on the easiest of questions.
I've thought about it a lot since then, to the point of signing up for Toastmasters. I'll post on how the first meeting strikes me.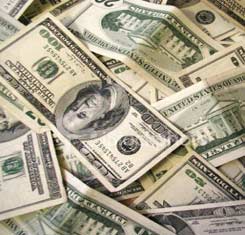 This article was written for the Vail Sun (local newspaper), for an up coming home buyers seminar. The article took a few hours to write but it was well worth the FREE exposure.
Home inspections are now considered a necessity by many Realtors and for good reason. Clients who do not want a home inspection are often times asked to sign an advisement notice. Something that says that they were counseled to have an inspection done, but decided otherwise. Making a client acutely aware of the importance of a home inspection is now stock and trade for anyone in the Real Estate profession. 
Why is it that important? After all it's another few hundred out the door and the fee's are piling up. We'll for the buyer, it's a built in re-negotation tool. The standard real estate contract has a satisfactory (to the buyer) home inspection contingency clause.
In Arizona, after acceptance of an offer, there are no more counter offers except in the case of a contingency such as a home inspection. You can't just decide not to buy the place without giving up your escrow funds unless a contingency is in force.
If a buyer is not satisfied with the condition of the property he can ask for the escrow funds to be returned and continue his house search, or, if he still likes the home but not at the cost of repairs, request of the seller, re-negotiated terms covering some or all of the anticipated costs.
The seller upon notification of an unsatisfactory report, also has the right to refuse further negotiations, return the escrowed money's and wait for another buyer, or, the more probable response, re-negotiate the terms with respect to the inspection report.
In a buyers market, this is powerful stuff that can save you big dollars if the property needs some work.
Having major repairs or large maintenance issues addressed at the negotiation table will greatly enhance the homeowner experience. Not to mention keeping some of your hard earned cash in your pocket.
A client last week sent me an email expressing thanks for the great job and gave me a few details on how the transaction turned out. She was one of those clients that didn't think she really needed a home inspection and was sort of talked into it.  In effect she re-negotiated to the tune of $9,500.00 as a result of the report, which was a bit more than the anticipated repairs to the property.
According to the American Society of Home Inspectors (ASHI), a home inspection on average, returns about 10 times on your money. Not bad odds, and my direct experience proves this out. Just a hand full of the hundreds of inspection I do a year have less than the inspection fee in reported repairs.
Warning: Home inspections are not a commodity, you can't buy the exact same report from two different providers. The experience and education that each individual home inspector brings to the table varies widely. As such, price shopping for a home inspection is akin to price shopping for a brain surgeon.
Not getting the best you can afford may have dire consequences to your pocket book and rainy day fund.
Bob Kille
Acuspect Home Inspections
www.acuspect.com   520-237-8965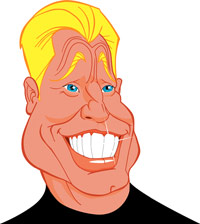 Just came back from a new construction phase inspection with another unbelievable site supervisor quote. "Son, your not allowed to inspect any of the installed hardware fasteners except for the heads. Pulling nails to check for size and length is not allowed on our sites. If your in doubt, just let us know and we'll check it out for you".  My smile doesn't get much  bigger and the quiet little head shake that went with it must not have registered because he let the subject drop. I guess he was still trying to figure out how he was going to get the framers back to pull all the incorrect nails from every single connector in the building. 
Poor old Da-wayne, yep, I know him from another "fastener" debacle that almost cost him his job last year. Might I digress, last year under his watch several of the homes I was inspecting were coming up with improper hardware and nailing. Da-wayne stuck to his position that all was well. That I didn't know what I was talking about – even though I backed up my reports with code references and installation instructions. Now here's a lesson for you – always know who you are dealing with. 
My client just happened to be well connected with more than a few lawyers on staff, those lawyers contacted my other clients who had the same problems and poof !!! I get a call from the V.P. of Operations, he's located in Texas but is willing to fly in to meet with me on Monday if I'm available. Monday, Monday, what a day at the office. I get paraded into the conference room where upon Da-wayne shoves the plans at me in protest of my faulty reporting. Ok, I'm up to the challenge, I find the plan details showing the connections and specified hardware.
Mr. Big is looking on now and Dawayne says in a loud voice, "that's right, that's what's installed".  I give my biggest smile and the quiet little head shake. Then I ask, Dawayne, did you even read the report, or look at the installation issues first hand? His voice escalating now – "all of the hardware and fasteners are correct to the plans, I've even brought in a box of the installed nails to prove it. Ok Da-wayne, lets see what you got.
Da-wayne proceeds to point out that the clips called for in the plan to tie the roof down are Simpson A35's and that the nail specifed is a 10d nail. Wow Da-wayne, youre right on both counts, let's see that box of nails you brought in. That's a nice look'n box there Da-wayne, its even got the nail size printed out for you on the side.  Da-wayne, do you know what the difference is between a wire nail and a common nail? Umm, ah,, – well it's about 17% different in width. The Simpson A35's called for in the plans require 10d common nails (.131), not a 10d wire nail. And, oh, by the way, you don't have Simpson A35's installed, you have USP AA35's which may have similar load characteristics but very different foot prints and approved applications at the roof shear transfer.
The room got pin drop quiet until Mr. Big started asking some questions like, how did this happen? Da-wayne quickly put the blame over to purcurement and suppliers. Mr. Big saddles on over to me with a practiced leading handshake and palm at my shoulder to guide my way towards the door, kinda like the doctor's office, a very practiced movement.  I did get an invite back for that Friday, and all my inspections were paid for by the builder.
So, that was my last experience with Dawayne, I'm a bit surprised he didn't take notice of the big smile and quiet head shake..
Copyright © 2005 by Bob Kille. To read other home inspection related articles or to view home inspection software and book publications by Mr. Kille, click on this link. www.inspectorsuccess.com
I just submitted my ballot for the Arizona ASHI chapter leadership and while doing so, it struck me that there was actually a contested seat on the board. So what that means is – only one home inspector out of 135 Arizona ASHI members thought he was better qualified for the position than the selected/persuaded opponent. A home inspector who actually stood up and is asking for the spot for his own reasons.
What could some of the reasons be? Well, chief among them, becoming known. This may not be his reason of course, but it could be yours. There is also the nice attribute of having something meaningful on your list of credentials and a nice healthy networking experience.
Given the choice, so few home inspectors step out of their comfort zone and up into an easily attainable spot of notoriety among their peers. Why do I say – easily attainable, well for the most part, most of these guys had to be asked/persuaded to volunteer by someone who wanted to vacate the spot. Very few actually campaigned, or for that matter, asked for the seat.
I ask you, what better way is there to become the professional home inspector that you aspire to be? Not many of us are comfortable in a leadership role, but that uncomfortable edge is where life is lived and rewarded. The REWARDS you say? Yes, the rewards can be staggering on the road less traveled. At times it feels like a super highway the way things hit you so fast.
There's only room at the top for those that put themselves in a position of learning and serving. I can't think of a better place to stick you neck out for the first time than that of the company of your peers. I hope to see at least two contested spots next year, heck I might even throw my hat in the ring again.
Copyright © 2005 by Bob Kille. To read other home inspection related articles or to view home inspection software and book publications by Mr. Kille, click on this link. www.inspectorsuccess.com