Acuspect Home Inspections offers a full range of inspec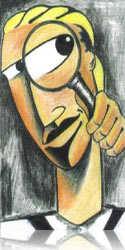 tions to fit your needs. A quick look at the Credentials page should ease your mind as to our superior education and qualifications in the home inspection field.
A full description of inspection types are listed below. Sample reports of our work product can be downloaded from the individual services links.
We are currently undergoing training and certification for the Energy Star inspections, this service should be available by the end of 2008.
Meth-amphetamine residue testing is now available for those properties that may have been exposed to meth-amphetamine use or manufacture. This is especially important if the property in question is a hotel or rental type property such as a four plex or apartment complex. This simple test can limit your liability to a known clean state at the time of purchase or give you the information you need as to the level of contamination in the property before you close escrow. Most states are in the process of enacting laws that give access to the property to the buyer for meth-amphetamine residue tests.